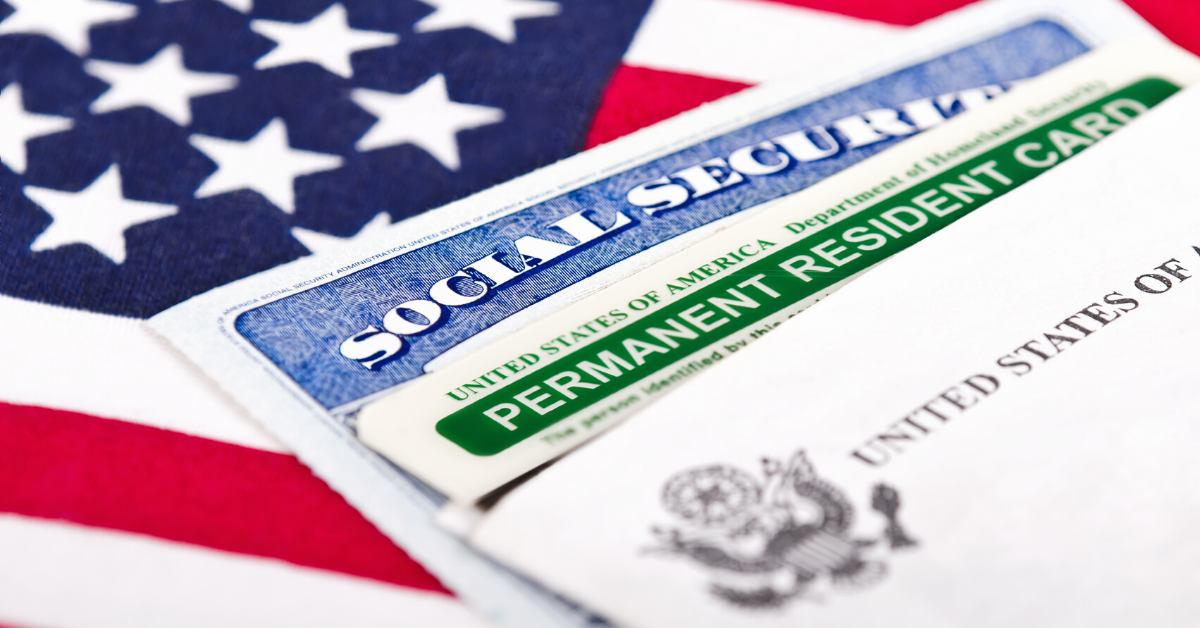 The 4 Ways To Obtain Citizenship In The United States
The United States is known as being a land of freedom. It's a country to which many immigrants come in hopes of obtaining citizenship. With the many privileges, rights, and benefits that this country holds, it's no wonder that citizenship here is such a valuable commodity.
There are four main ways to obtain citizenship here in the United States. In today's blog post from the immigration lawyers at Robert J. Anderson PLLC in Dallas, we'll discuss these four different options: citizenship by birth, citizenship through derivation, citizenship through acquisition, and citizenship through naturalization. If you're looking for a lawyer to help guide you through the different immigration laws or the process of becoming a U.S. citizen, contact the law offices of Robert J. Anderson PLLC today.
Citizenship by Birth
Under United States law, any person born within the U.S. is automatically granted U.S. citizenship. This includes anyone born in Puerto Rico, Guam, the U.S. Virgin Islands, and the Northern Mariana Islands. The only way to remove your U.S. citizenship is to legally give it up through an affirmative action, such as an oath.
Citizenship Through Acquisition
A child that is born to at least one parent that is a U.S. citizen is automatically granted citizenship through the process of acquisition. It doesn't matter if they were born within the United States or not. Additionally, any children born outside of the United States who are adopted by U.S. citizens can also claim citizenship. There are a few different ways to claim citizenship through acquisition:
Both parents were U.S. citizens

One parent was a U.S. citizen

At least one adoptive parent was a U.S. citizen
Citizenship through Derivation
When a parent naturalizes, his or her children may "derive" U.S. citizenship automatically if they are permanent residents. The child must already have a green card, be under 18, and be currently living with their naturalized parents to be able to qualify for citizenship through derivation.
Children who become citizens through derivation do not have to apply for naturalization once they turn 18. If you have any questions about this specific way of obtaining U.S. citizenship, do not hesitate to call the immigration lawyers at Robert J. Anderson PLLC in Dallas. Our team has the knowledge and experience to answer your questions and work with you through the immigration process as well as obtaining citizenship.
Citizenship Through Naturalization
Citizenship through naturalization is the process in which a person not born in the United States voluntarily becomes a U.S. citizen. Naturalization is the most common way to obtain citizenship. Any applicant looking to obtain citizenship must be at least 18 years of age and be eligible in one of the three following ways:
Five years as a permanent resident.

Three years as a permanent resident who has been married to a U.S. citizen spouse for at least three years.

Qualifying service in the U.S. Armed Forces.
Your Top Rated Local® Immigration Lawyers
If you have further questions about immigration laws and policies or are looking to obtain citizenship, contact the immigration lawyers at Robert J. Anderson PLLC in Dallas. Our team can guide you through any process regarding immigration policies and help determine which route is best for you. Contact our law offices today to get started.