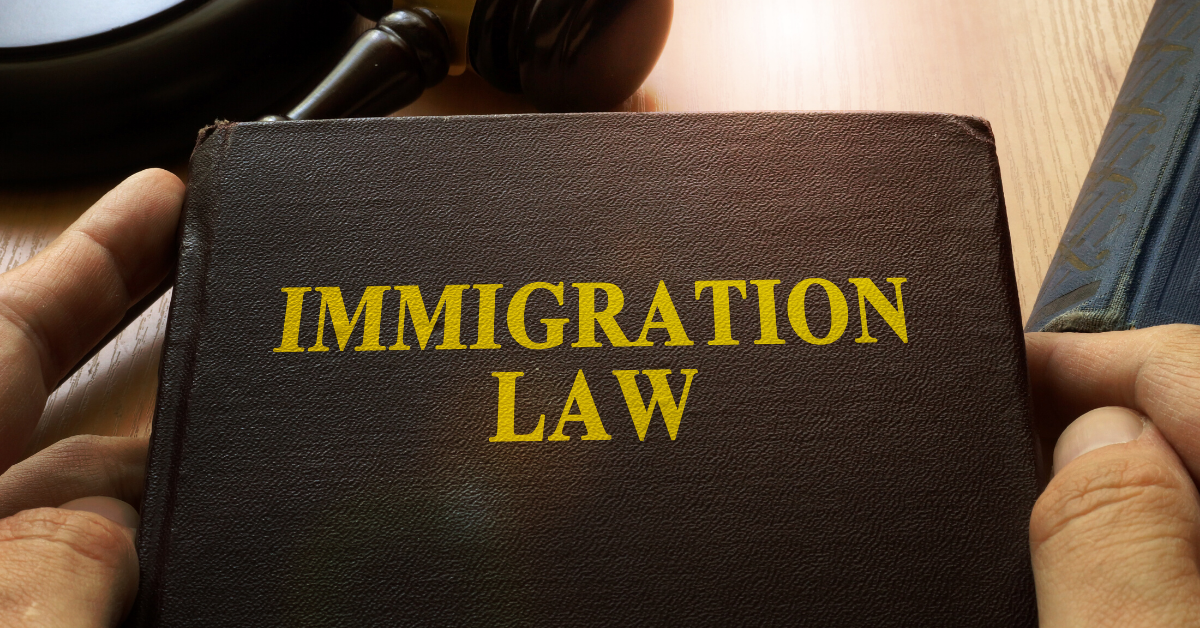 Rules for Maintaining Permanent Residency in the US
Obtaining a Green Card for permanent residency in the United States is a lengthy process. In our last blog, we talked about the four different ways to obtain citizenship, but what happens once you've acquired your green card? How do you maintain it, and what happens if you lose your status as a permanent resident?
In today's post from the immigration lawyers at Robert J. Anderson PLLC in Dallas, we'll talk about how to maintain your green card and what you should avoid in order to prevent losing or abandoning your status. There are a lot of things to keep in mind when it comes to holding onto your status as a permanent resident. Because of the lengthy procedures you went through to get it, you should do everything in your power to maintain it.
Contact the immigration lawyers at Robert J. Anderson PLLC to learn more about your status as a permanent resident, or to learn more about what you need to do to gain citizenship.
What is a Green Card?
A green card is officially known as a Permanent Resident Card. It used to be green in color, which is where it adopted the name. When you enter the United States with an immigration visa, your passport will be stamped as temporary evidence of your status as a permanent resident until your green card arrives in the mail. It is important to have that stamped passport with you at all times until you get your green card.
There are many different ways to get your green card — through employer sponsorship, sponsorship by a close family member, investment by an alien entrepreneur, diversity lottery, immigration through asylum, or through "The Registry" provisions of the Immigration and Nationality Act. Whomever you find sponsorship through, they must file an Immigrant Petition for you in order for you to obtain permanent residency.
Once you have received your permanent resident status, there are many restrictions and obligations that must be met in order to keep it.
Abandoning Your Status
Once you've gained your permanent residency, it's important to maintain it. Your status may be considered abandoned if you:
Move to another country with the intention of living there permanently.

Remain outside of the US for more than one year.

Fail to file income tax returns while living outside of the US.

Declare yourself a "nonresident" on your tax returns.
If you have any questions about abandoning your permanent residence status, be sure to call your Dallas immigration lawyers at Robert J. Anderson PLLC.
Claiming Citizenship
Obtaining permanent residency is not the same as becoming a US citizen. The process of acquiring citizenship is even more lengthy and difficult than getting your green card, but not impossible. Our immigration lawyers at Robert J. Anderson PLLC can help with that process as well. However, if you claim to be a US citizen when you are only a permanent resident, you can be convicted of a serious crime and even, in some cases, deported from the US.
Voting
Voting is another area in which, if you are not a US citizen, you may be charged with criminal penalties. Permanent residents can vote in local and state elections that do not require you to be a US citizen, however, national elections that do require citizenship will not allow permanent residents to vote. Once again, you could be deported and lose your green card if you do vote in an election in which you are required to be a US citizen.
Renew Your Green Card
As long as you adhere to all of the rules and regulations when it comes to maintaining your status as a permanent resident, that status will never expire. Your actual issued green card, however, does expire every ten years and needs to be renewed. You can renew your green card online. If you have questions about renewing your green card or applying for citizenship, our immigration lawyers have your answers. Contact us today to learn more or to get started.
Stay Crime-Free
No matter what your status is, US citizen or permanent resident, committing a crime can result in criminal penalties that have serious consequences. As a permanent resident, you will be taken to an immigration judge and your legal status may be compromised. You can lose your status as a permanent resident and even lose your ability to apply again in the future. These crimes may be large-scale, but more often than not involve something more along the lines of drunk driving, shop-lifting, or even hanging out with the wrong crowd. It may be a given, but if you are in the US as a permanent resident (or even as a US citizen), don't commit a crime.
Contact the Immigration Lawyers at Robert J. Anderson PLLC to Get Your Green Card Today
If you've just arrived in Texas from another country, stop by our Dallas law offices to talk to one of our experienced immigration lawyers about obtaining your own green card. We can answer any of your questions and walk you through the process, as well as give you clear guidelines about making sure that you maintain your permanent resident status for years to come. Get the knowledge and support that you need to start your new life in the United States with the help of our Top Rated Local® team of attorneys. Call the law offices of Robert J. Anderson PLLC today.